TERMS & CONDITIONS
The Terms and Conditions of use has been put forth in the section below with effect from 24th January 2019.

TableMonks (ON BEHALF OF B TELECOM or it's channel partners) primarily operates and/or controls, manages all its Listed Services (as mentioned in Schedule I) from its Corporate Office situated at (ROOM 1408 14/F, HOLLYWOOD PLAZA, 610 NATHAN ROAD, KOWLOON HONGKONG) (Hereinafter referred to as Corporate Office). Further, these terms and conditions along with the Privacy Policies together constitute a Binding Agreement (hereinafter referred to as the "Agreement") between the End User (Customers and/or any user operating on the other end of the Website and its related Applications) and Table Monk in connection to the services provided hereinunder or for accessing the said website and its related applications. For the purposes of the said Agreement the details of the Website and its other related Applications are contained in Schedule II of the referred agreement.

Kindly read all the terms and conditions (hereinafter referred to as to the "Terms and Conditions") mentioned hereinunder before ordering/booking for Food and/or Table Booking and/or Delivery (hereinafter referred to as the "listed services") from this Website/related Applications. It is to specify that by ordering/booking our listed services and/or by registering and/or providing Personal Details in our said website via email and/or telephone and/or Website and/or any other related Applications, you agree to be bound by the following Terms and Conditions as set forth here –

Article 1 – Introduction

For the Purposes of the said Agreement, we are Table Monks, a brand running its website https://www.tablemonks.com and its related application, namely Table Monks Restaurant App and Delivery App (available in Android, IoS Platform/Mobile Users), unless otherwise stated.

As referred above, the listed services are being reproduced in the present Agreement as Schedule I.

Article 2 – Definitions

2.1. "Agreement" is a reference to these Terms and Conditions, the Privacy Policy, any order form, Registration Form and any other Instruction provided to you;

2.2. "Privacy Policy" is the set of polices displayed on our Website and its other related applications which details how we collect and store your personal data;

2.3. "You, Your and Yours's" imply/refer to all those persons accessing the said website and/or its related applications for ordering/booking its listed services via the said website and its related applications.

2.4. "We, Us, Our and Table Monk" are references made to the Company

2.5. "List of Services" or "Services" are reference to all the services listed in Schedule I

2.6. "Website" is a reference to our website https://www.tablemonks.com and our Website Applications on which we offer our Services

2.7 "Place of Business" means and refers to the place wherein the said platform is being operated from, i.e., the platform is operated and owned by B TELECOM or it's channel partners, Office situated at (ROOM 1408 14/F, HOLLYWOOD PLAZA, 610 NATHAN ROAD, KOWLOON HONGKONG)

Article 3 – Account Creation

You must create an account in order to use Table Monk's Licensed Content. To create an account, you will be asked to provide certain basic information. This information may include your name, address, company/organization, telephone number and email address. Such information shall be help and used by Table Monk in accordance with the Company's Privacy Policy, which governs the use of any personal information provided by you to Table Monk.

Article 4 – Account Registration with TableMonk or Usage of the Platform

i. In order to create an account with TableMonks, you can either manually create an account as per the instructions given by TableMonk or you can register by logging into your account with any third party social networking sites, such as Facebook, Google+ or Gmail or any such other Social Networking Sites (SNS). That in such an event where you will be creating your account via third party social networking site, which may include your name, email, phone number, login name and password, address, payment and banking information, date of birth and profile picture, to the extent as provided by you, shall be recorded on our database and shall be stored with us until you proceed with deletion of the account. TableMonk reserves its rights to store the information contained thereunder for the purposes of records. Further by creating your account either manually or by the third party social networking sites, you are hereby agreeing to follow the privacy policy of the third party networking sites (SNS)

ii. You shall be liable for all the content that has been posted by you in your third party social networking sites and that you shall not make TableMonk responsible for any content that is being posted by us or by yourself in case any such permissions are being granted by you. It is further agreed by you that the Privacy Settings and other such settings are subject to the settings/ privacy policy contained in the Third Party Social Networking Sites and that TableMonk shall not liable for the same.

iii. During such registration process, it is agreed by you that you shall provide complete and correct information about yourself and undertake to understand that such information provided by you to us is complete, current and accurate.

iv. In case you do not abide by the terms and conditions as set forth above, TableMonk reserves its rights to terminate or suspend your Account by accessing your information and terminating all the services provided to you.

v. All the services as listed in Schedule I are only for the purposes of your personal use and you represent that the same are not available for resale and are not acting as an agent for any other third party.

Article 5 – Grant of License

i. License to Content – Subject to terms and conditions of this Agreement and the Content Usage Guidelines, Table Monk, hereby grants you a non-transferable, non-exclusive, revocable, non-sublicensable, royalty-free right and license to (i) use, perform and display (publicly or otherwise) the Content in your Developer Application (hereinafter referred to as "Application") on the Developer Platform, and (ii) allow users of the Developer Platform (hereinafter referred to as "Users") to access the Content using the Developer Applications on the Developer Platform.

ii. License to Table Monk Marks – Subject to the terms of this Agreement, Table Monk hereby grants you a non-transferable, non-exclusive, revocable, non-sublicensable, royalty-free license to use, reproduce and display Table Monk's name, trademarks, service marks and logos identified as set out in the License Content Usage Guidelines (collectively "Marks"), solely for purposes of performing your obligations or exercising your rights under this Agreement and strictly in accordance with the License Content Usage Guidelines.

iii. Attribution – All content pages which contain Licensed Content will have a "Powered by TableMonks" attribution as described in the Trademark Use Guidelines. Each Website content page will have to do-follow link to www.tablemonks.com, which link will open in a new window. Each mobile app content page will have a link to open the Table Monk App or if the said app is not installed, to the mobile device's app store (Android, IoS or any other Mobile Service).

Article 6 – Amendments and Modifications

The confirmed terms and conditions updated with effect from 24th January 2019 is set forth hereinunder and is in the sole and absolute discretion of the company, table monk and that any change in such terms and conditions shall be done only by table monk. The website or its related applications shall post any such revised terms and conditions at any point of time without intimating the end users/restaurants about such changes. Table monk jointly recommends and encourages you to review and recheck the terms and conditions regularly in order to keep track of the same and that your continued use of the said website and its related applications and/or continued provision of personal information with us will be subject to the revised/current terms and conditions of table monk. As long as you comply with these Terms and Conditions, TableMonk grants you a personal, non-exclusive, non-transferrable, limited privilege to access, enter and use the Platform. By accepting these terms and conditions, you also accept and agree to be bound by the other terms and conditions and the Policies (including but not limited to the Cancellation & Refund Policy, Privacy Policy and Notice and Take Down Policy) as may be posted on the Platform from time to time.

Article 7 – Usage of Platform and the Services

This Section deals with the usage of the platform and all the listed services as mentioned in Schedule 1 of the said Agreement which are being drawn hereinunder –

i. All commercial/contractual terms are offered by and agreed to between the Buyers and Merchants alone. The commercial/contractual terms include without limitation price, taxes, shipping costs, payment methods, payment terms, date, period and mode of delivery, warranties related to products and services and after sale services related to products and services. TableMonk only offers support services to Merchants in respect to order fulfilment, payment collection and other services, pursuant to independent contracts executed by it with the Merchants.

ii. It is suggested to you that you shall independently verify the bonafide of any particular Merchant or Restaurant that you choose to deal with on our Website or its related applications and do not make any representation or warranty with respect to the quality, creditworthiness or value of stability of the services provided by the Merchants or the Restaurants. Therefore, TableMonk does not accept any liability for any errors or omissions, whether on behalf of itself or the third parties.

iii. TableMonk is not responsible for any non-performance or breach of any contract entered into between Buyers and the Merchants on our Platform. It is not guaranteed that the concerned Buyers and/or Merchants will perform any transaction concluded on our Platform and therefore we are not responsible for the non-performance of services or damages or delays as a result of the products which are out of stock, unavailable or back ordered.

iv. TableMonk is operating an online marketplace and assumes the role of facilitator and does not at any point of time during any transaction between the Buyer and the Merchant on the Platform come into or take possession of any of the products or services offered by Merchants. At no time shall TableMonk hold any rights, title or interest over the products not shall it have any obligations or liabilities in respect of such contract entered into between the Buyer and the Merchant.

v. It is explicitly agreed by you that we are only providing a platform for you to communicate and it is agreed that the contract for sale of any of the products or services shall be strictly bipartite contract between the Merchant and the Buyers. In case of Complaints from the buyer pertaining to food efficacy, quality or any other such issues, TableMonk shall notify the same to Merchant and shall also redirect the Buyer to the consumer call centre of the Merchant/Restaurant. The Restaurant in any such cases shall be liable for redressing the Buyer's complaints. In the event you raise any complaint on any Merchant accessed using our Platform, we shall assist you to the best of our abilities by providing information and other such details of the Restaurant and the specific Order to which the Complaint related, to enable satisfactory resolution of the complaint.

vi. It is further agreed by you that we at TableMonk do not provide you with Delivery executives from our end, except the Delivery executives that are already subjected to the terms and conditions and workings of the Restaurant. Hence it is agreed by you that any such liability of the Delivery Executive shall not be subjected on us in any case whatsoever. However, we shall help you and provide assistance in order to resolve the said issues by providing information of the Restaurant in case any problem arises.

Article 8 – Use of Our Website and its related Applications

You hereby undertake to and confirm that your use of Platform shall strictly governed by the following binding principles:

i. You shall not host, display, upload, download, modify, publish, transmit, update or share any information which

a) Belongs to another person which you do not have any right to;
b) Is grossly harmful, harassing, blasphemous, defamatory, obscene, pornographic, libellous, slanderous, criminally incriminating or in any which way evades another's privacy or ethical objections, disparaging, relating or encouraging money laundering or gambling or otherwise in any manner violates the law of the land
c) Is misleading or misrepresentative in any way;
d) Is patently offensive to the online community, such as sexually explicit content or content that promotes obscenity, paedophilia, racisim, hatred or physical harm of any kind against any individual or an entity;
e) Created nuisance or harassment of another person(s);
f) Involves the transmission of junk mail, chain letters or unsolicited mass mailing or spamming
g) Promotes illegal activities or conduct that is abusive, threatening, obscene, defamatory or libellous;
h) Infringes upon violates any third party's rights [including, but not limited to, intellectual property rights, rights of privacy (including limitation unauthorised disclosure of person's name, email address, physical address or phone number] or rights of publicity;
i) Contains restricted or password-only access pages, or hidden pages or images (those not linked to or from another accessible page);
j) Provides material that exploits people in a sexual, violent or otherwise appropriate manner or solicits personal information from anyone;
k) Contains video, photographs or images of another person or any other content which is criminally incriminating;
l) Tries to gain unauthorised access or exceeds the scope of authorised access to the Platform or to the profiles, blogs, communities, account information, bulletins, friend request or other areas of the Platform or solicits passwords or personal identifying information for commercial or unlawful purposes from other such users;
m) Engages in commercial activities without the written consent of TableMonk and advertises itself to be a representative of TableMonk. Note: For the purposes of the Terms and conditions contained in the said section – Prior written consent means a communication from the Legal Department/ Authorised Representative of TableMonk, specifically in response to your request and expressly addressing and allowing the activity of conduct for which you seek authorisation;
n) Interferes with another's user's use and enjoyment of the Platform or any third part's user and enjoyment of similar services;
o) Refers to any website or URL that, in our sole discretion, contains material that is inappropriate for the Platform or any other Website contains content that would be prohibited or violates the letter of spirit of these Terms and Conditions;
p) Harms the mental/physical health of the minors.
q) Infringes any patent, trademark, copyright or other intellectual property rights or third party's trade secrets or rights of publicity or privacy or shall not be fraudulent or involve the sale of counterfeit or stolen products;
r) Violates any law for the time being in force;
s) Deceives or misleads the addressee/users about the origin of such messages or communicates any information which is grossly offensive or menacing in nature;
t) Impersonate another person;
u) Contains software viruses or any other computer code, files or programs or any such other software that is designed to interrupt, destroy or limit the functionality of any computer resource; or contains any trojan horses, worms, time bombs, cancelbots, or other computer programming software that may damage the Servers or personal information;
v) Creates liability for us or causes us to lose the services of our internet service provider or other suppliers.

ii. You shall not adopt to any of the unlawful means to gain unauthorised access to any portion or feature of the Platform, or networks connected to the Platform or to any server or to any of the services offered on or through the Platform, by hacking, "password mining" or any other illegitimate means;

iii. You shall not use any such language, signs or comments that might or might not destroy the image or reputation of TableMonk on platform or otherwise tarnish or dilute any trade or service marks.

iv. You shall not use the Platform or any content on the Platform in order to pursue with an unlawful act of any act that has been forbidden by the law of the land or is forbidden by these terms and conditions as contained.

v. You shall at all times follow the provisions as laid down under the Information technology Act, and the rules contained thereunder and all the other domestic laws, rules and regulations prevailing in the State. That you agree to be governed under the Income Tax regime as stipulated under the Income Tax Act and the service tax, VAT/Tax, Central Tax, Customs duty and any other local laws prevailing in the State.

vi. In order to use the information supplied to you, without violating your rights, or any laws, you agree to grant us a non-exclusive, worldwide, perpetual, publicity or any other rights to exercise the copyright, database and other rights you have in your information in any media that is currently prevalent in the Public circles. We will only use your information in accordance with the terms and Conditions and the Privacy Policies contained hereinunder.

vii. You shall in no manner engage in advertising other products or services including but not limited to, products or services related to that being portrayed in the Platform. Further, TableMonk, in its sole discretion shall remove or edit any of the content that is available on its posted that has been posted by you, in case it feels like the said posting has violated the spirit of the society or the law of the land. In such cases, you shall be solely responsible for your acts and the contents of the materials posted on our platform and TableMonk shall have no liability for the such content that has been posted on our platform or the content that has been posted by you in any of the Private Messages.

viii. It is also known and understood by you that the other users (including but not limited to Ethical Hackers and/or Unauthorised users or hackers) may post or transmit offensive materials on our Platform and consequentially you are inadvertently exposed to such information. However it is agreed by you that we do not appreciate such harassment on our Platform and the same is not encouraged from our end. However, we hold no such liability in regard to any of the information that has been posted on our Platform by such persons.

ix. TableMonk reserves its rights to take appropriate action against all such persons(s) involved in such acts, either in their personal capacity or through groups, either intentionally or unintentionally.

Article 9 – Booking and Payments

i. The Platform provided by us at TableMonk allows you to avail all the services as listed by us in Schedule I of the said agreement, subject to the terms and conditions set out herein. However, it is agreed by you that we shall not enable delivery of such order to you and we have no responsibility from our end to provide you with exclusive delivery executives from us at TableMonk.

ii. TableMonk does not own, sell or resell its own and/or do not control the merchants or the related services provided in the connection thereof. You understand that any order that you place shall be subject to the terms and conditions set out hereinunder. It is also agreed by you that all the orders placed by you shall be treated to be confirmed and the same shall be subject to the discretion of the Restaurant in case of availability of the said food item. In addition to the points made hereinabove, it is agreed by you that in order to confirm other details and changes or availability or change in price of the order, we might call you on the registered telephone number in order to confirm the details contained thereinunder and to confirm the order in accordance to the order placed by you. Further, it is also agreed by you that in case the details contained in your Account are incorrect, it is your sole responsibility to bring it to the notice of TableMonk and its executives or shall correct/ make amendments to the same by yourself in the Profile Section.

iii. You also agree to understand that TableMonk provides you with different platforms for payments. All the payment modes provided to you are mentioned in the Payment Section and the same have been approved by Bank authorities and are in strict confirmation with the laws prevalent in the State. You understand, accept and agree that the payment facility provided by us is only for making your payment experience simple and reliable through proper reliable and that you understand that we are not a banking or a financial institution per se. Further by providing such payment facilities, we are in no way acting in fiduciary capacity with respect to the transaction or the transaction price.

iv. It is further understood by you that we do not control the payments that are being charged for you either by the Restaurants or the Banks in lieu of the services that are being made chargeable. However, we can provide you help with respect to assistance as required from time to time and you can contact our Representatives for the same. Therefore TableMonk shall not be made responsible for any liability made in this regard.

v. It is agreed by you that you shall make full and final payment of the entire amount that is being portrayed to you in your window while ordering the items in the menu and the pricing of the items/services are as updated by the Restaurant. Please note that we do not control any amount that is being charged by you as against the services/items that are being ordered by you.

vi. You agree that you shall provide complete information as mentioned in the Platform while ordering the items and that the said information provided by you shall be complete and accurate. You agree to accurately provide all the bank account details, card details or the Payment gateway details in order to successfully accomplish their transactions.

vii. It is agreed by you that all the charges that are being levied by you shall be applicable at the rate charged and determined by the Restaurant and the same shall be made applicable on you. In the context thereof, TableMonk holds no responsibility for the legal validity of the taxes/charges levied upon you. In any manner, wherein, the prices reflected in our Platform is different from the actual rate/prices due to some technical problem, the Restaurant may cancel your order or amend the billing amount in this regard and the same shall levied upon you accordingly. In the occurrence of any such event, you agree that TableMonk holds no liability and agreed to the prices levied by the Restaurant as the transaction agreed by you and Restaurant shall constitute a bilateral agreement.

Article 10 – Cancellation and Refund Policy

i. It is agreed by you that after placing the order, the order is deemed to have been confirmed and therefore in case, your order, once received by the Restaurant, you can not cancel your order. Further, you shall not be entitled to any cancellation fee in case the order is out for delivery from the Vendor/Restaurant. It is further agreed by you that in case of Cash on Delivery Orders, in any event where, you cancel the order after your order is out for delivery, in such an event, you would be subject to complete payment of the complete bill amount and the same would be adjusted in your next order. However, the transaction is solely between the Restaurant and yourself/customer and hence TableMonk shall not be held liable for any of the acts done by the Vendor in this regard. However, in order to ease communication between the Vendor and the Customer.

ii. However, it is agreed by you that in the unlikely event of an item/booking of your order being made unavailable, the Restaurant shall directly contact you on your registered telephone number and inform you of such unavailability. In such an event you will be entitled to cancel the entire order and you shall be entitled to a refund in accordance to the Restaurant's refund policy.

iii. You further agree that in any event wherein refund is to be generated back to your account, such amount shall be credited to your account within 3-7 business days in accordance to the time stipulated by your subject bank which has issued such service. Further, it is also agreed by you that you shall be entitled to the entire refund amount only in case your order is pre-paid and in case the Restaurant agreed to compensate you for the loss/damage caused to you due to their services.

iv. Further it is suggested to you that in case the order/item delivered to you is not proper and suffers from defects such as, tampering of packages, wrong order being delivered and/or when all your items/orders as booked by you are missing at the time of delivery, you shall be entitled to a complete refund from the Restaurant who has caused default in their services.

Article 11 – Endorsement of Restaurants/Merchants

It is informed to you that, we at TableMonk do not endorse any Merchant or Restaurant available on our platform. However, it is always suggested to our users to provide us with accurate information for the purposes of registration, however, we do not confirm the purported identity that has been provided by you. The information provided by you shall be deemed to be valid until it is expressly brought to the notice of our Representatives.

It is further agreed by you that you agree that in case you wish to take any legal recourse in order to seek compensation or liability for actions of omissions or commissions from different Members or the third party users, you shall be limited to claim only against such other person(s) and not against the Company for such acts done by any such persons(s).

Article 12 – General Terms and Conditions

i. It is agreed by you that you are aware of the fact that we at TableMonk do not encourage any child, below the age of 18 years to use our Platform. If you are under the age of 18 years, you shall do the same in the presence of your parents or legal guardian and must be aware of the agreed terms of use and Privacy Policy as contained in our platform. We further reserve our rights to terminate your account in any event wherein it is brought to our information that your age is under the age of 18 years.

ii. It is suggested that you shall be responsible for your user identification number/code available in your platform and you shall secure your account with a password that is only known to you. We encourage you to keep such information private and advise you to not divulge such information to any such other person(s). Further, it is agreed by you that you shall be liable for any change in locations and you shall keep your Location/GPS Tracking System active in order to provide adequate accuracy of delivery to our Restaurants and its representatives.

iii. Further it is agreed by you that you shall not object to the promotional SMS and emails that are being received from our Authorised Agents or allied partners. In case you wish to opt out of such services, you shall email us at hello@tablemonks.com along with your grievance stating your concerns.

iv. By registering on our Platform, you represent and warrant that –

a) All the information provided to us is truthful, legal, accurate and is viable to the fullest extent of law
b) Your use of this Platform is purely for personal purposes and in no manner are promoting any such content as published or displayed on our platform.
c) You shall not post any content, distribute or promote anything that is of defamatory, vulgar, intervenes into the lives, privacy and cultural differences of the other communities and shall not post any pornographic content or otherwise sexually explicit content or any such untoward or illegal act on our Platform;
d) You shall not delete or modify the content of the Platform, including but not limited to the Legal Notices, disclaimers and other such proprietary notices without express consent or permission from the Company;
e) You agree to fully indemnify TableMonk and/or any of its officers and representatives from any cost, damage, liability or other such consequences of any of the actions of the users of the Platform and specifically waive any claims that you cannot take responsibility or control the information provided by other Users which is made available on the Platform.

v. In any case where the Customer does not receive the Order/Food item placed by him/her within the Estimated Time Of Arrival (ETA), the Restaurant shall compensate the User with Guaranteed Cashback and TableMonk shall not be held liable for the same.

vi. It is also suggested to you that you shall be aware of the Estimated Time of Delivery before placing the orders.

vii. It is also agreed by you that you that this On-time Delivery is subject to Force Majeure conditions.

NOTE: Cashback guarantee is subject to the conditions as mentioned hereinabove and TableMonk reserves its rights to decide on the cashback in its sole discretion and is not subject to any terms and conditions and shall vary with different conditions.

Article 13 – Location and Placing Orders

It is agreed by you that the Location of the Vendor/Restaurant and the delivery charges pertaining to such order shall be subject to the terms and conditions of the Vendor/Restaurant.

Article 14 – Mobile Phone Access

i. In the event the Platform is accessed on a Mobile Device such as Apple, Android or Blackberry or any such other Android Operator, are in no way associated or affiliated or sponsored or endorsed in any manner whatsoever;

ii. Any such other downloads and access to this Platform you are bound by the terms and conditions of the Operator;

iii. You hereby acknowledge and agree that the Operator and its subsidiaries, are third party beneficiaries to these Terms and Conditions and that, upon acceptance of these Terms and Conditions, that Operator will have the right to enforce these Terms against you as a Third Party beneficiary thereof.

Article 15 – Intellectual Property Rights

i. We are either the owner of intellectual property rights or have the non-exclusive, worldwide, perpetual, irrevocable royalty fee and right to exercise the intellectual property in the Platform and in the material published on it;

ii. You may download extracts of our Platform for your personal reference and you may draw attention to other within your organisation to material available on the Platform. However, you also agree that you must not modify the paper or digital copies of the material downloaded from our platform, however, you must not use any illustrations, photographs or any video or audio sequences;

iii. You must not use any part of the materials on the Platform for commercial purposes without obtaining a license to do so from us or our licensors.

Article 16 – Third Party Content

i. We cannot and will not assure that any third party user shall comply with all the rules contained hereinunder and other provisions as contained in the Terms and Conditions and therefore you hereby assume all risk or harm or injury or any kind of destruction cause due to the incompliance of the third party users;

Article 17 – Severability

If any of these Terms and Conditions should be determined to be illegal, invalid or otherwise unenforceable by reason of the laws of any state of country in which these Terms and Conditions are intended to be effective, then to the extent and within the jurisdiction where that term is illegal, invalid or unenforceable, it shall be severed and deleted and the remaining terms and conditions shall survive, remain in force and effect and continue to be binding and enforceable.

Article 18 – Transfer and Non-assignment

You shall not assign or transfer or purport to assign or transfer the contract between you and us to any other person.

Article 19 – Governing Law and Dispute Resolution

Any action, suit or other legal proceeding, which is commenced to resolve any matter arising under or relating to this Platform, shall be subject to the jurisdiction of the Courts.

Article 20 – Notices

Please contact us for any questions or comments or any such other notices or communications, the name and contact details are provided hereinunder –

TableMonks
Email Id: hello@tablemonks.com
Address: ON BEHALF OF B TELECOM or it's channel partners
ROOM 1408 14/F, HOLLYWOOD PLAZA, 610 NATHAN ROAD, KOWLOON HONGKONG

Article 20 – Limitation of Liability

i. It is agreed by you that to the extent permissible by any law applicable under force, under no circumstances including but not limited to, negligence shall of TableMonk or any of its other platforms be liable for any compensatory, punitive, special or consequential damages that result from the use of, or the inability to use, the materials in the said website or its authorised representatives or any such harm/damage arising by the end-users and its representatives. It is agreed by TableMonk shall not be liable under any law applicable under force for any incidental or consequential damages thereof. In no event shall the said Platform's total liability to you for all the damages or losses and cause of actions; whether in form of contract or negligence or limitation, exceed the amount paid by you to the Platform, if any for the usage of the services provided by the said Platform;

ii. In addition to other limitations and exclusions quoted hereinabove, we, our Directors, Representatives, Agents, Authorized Representatives, Employees or any such other persons connected with our Company shall be made liable for any direct, indirect, special, consequential, punitive or any other damages arising from any other kind of Contract or warrant or any such act amounting to a tortious liability, negligence or any other act shall only be applicable to the fullest extent as permitted by law.

iii. We also reserve our rights to withdraw and/or alter and/or extend all the offers or promotions or coupons made available by us without giving any prior notice or without assigning any reason thereof. Further you shall read the following Terms and Conditions along with the Privacy Policies as contained in the said Platform and the same are not being repeated herein.

iv. It is to inform you that TableMonk has ensured to the fullest extent of law in order to make sure that the Information provided to us is free of any illegal acts. We further apologize for any errors and omissions that may have occurred in the process of collecting of the information requested by our Platform from time to time. It is also agreed by you that we cannot warranty or guarantee that our Platform would be error free or shall always fit for your purposes. It is also ensured by our Platform that any defects and errors in functionality shall be corrected and amended at the earliest. By accepting to all the terms and conditions along with our Privacy Policy you thereby free TableMonk from all the liability of any kind arising from the use of information from any third party user.

v. In any case wherein we have agreed to provide identical or similar order to more than one Consumer at the same time by reason of an Event of Force Majeure, we may decide at our absolute discretion which orders we will fill and to the extent of which it can be complied with.

vi. It is also informed to you that we have taken all the necessary steps to prevent Online Fraud and Data Theft of any information/data provided by you, however, in any event of breach of our servers, TableMonk cannot be held liable for such fraud

vii. Offers and Coupon Servers that are being made applicable by TableMonk shall be the sole discretion of TableMonk and may be withdrawn at any time and without any prior notice or letter of communication to our Customers.

Article 21 – Intellectual Property Rights Violations

In case you wish to file a notice of infringement with TableMonk, you must provide us with a written notice (either by hand or by email) that provides us with the information as contained hereinunder and you shall declare that you are well aware of the material circumstances of the case. Further, it is also agreed by you that you shall not misrepresent the material infringing your Intellectual Property Rights and hence you are required to provide us with the following details –

I. Your identity along with the website or any other such specific posts or pages that you believe has been infringed. This can contain material details from Websites or any such other post/pages or shall include sufficient data;

II. Your Name, Address, Telephone Number, Email Address and any such other information which can help us contact you in case you are required to be contacted by the Representatives of TableMonk;

III. You shall sign an affidavit declaring your details and shall also declare the following –

a) I __________ S/o_______ R/o__________ declare that I have good faith and belief that the use of the material in the manner complained thereof is not authorised by the intellectual property owner(s) or its agent or any other person as declared by law;
b) I further swear, under penalty of perjury that the information provided in the said notice is accurate and that I am the sole owner of the said intellectual property and/or have been authorised to act on behalf of the Intellectual property owner whose rights have been infringed

IV. Further, you shall sign the duly attested affidavit as mentioned above and the shall be sent to us at the address as mentioned above along with a copy of mailed to us at hello@tablemonks.com.

SCHEDULE – I
The List of Services as provided by TableMonk are as follows
I. Ordering of Food items from the Partner Restaurants as mentioned in our Platform
II. Booking of Tables with the Partner Restaurants as mentioned and listed in our Platform.
III. Payment of orders via TableMonk Wallets/Wallet.

Delivery of the Food items and Order Services are not facilitated by TableMonk and the same shall be the liability and responsibility of our Partner Restaurants.

SCHEDULE – II
The list of applications and websites in relation to our Company are as follows –
I. Tablemonks Retsaurant App
II. Delivery App
III. Customer App
IV. www.tablemonks.com
Authentication Failed
You are not authorized for this YouTube account.Please use same account for athorizing your channel as of Youtube Channel.

Thank You !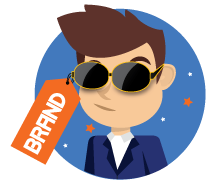 Thank You for Signing Up on YouTube Monetization.
Our Marketing Team will reach out to you soon with an 'easy to on-board' form.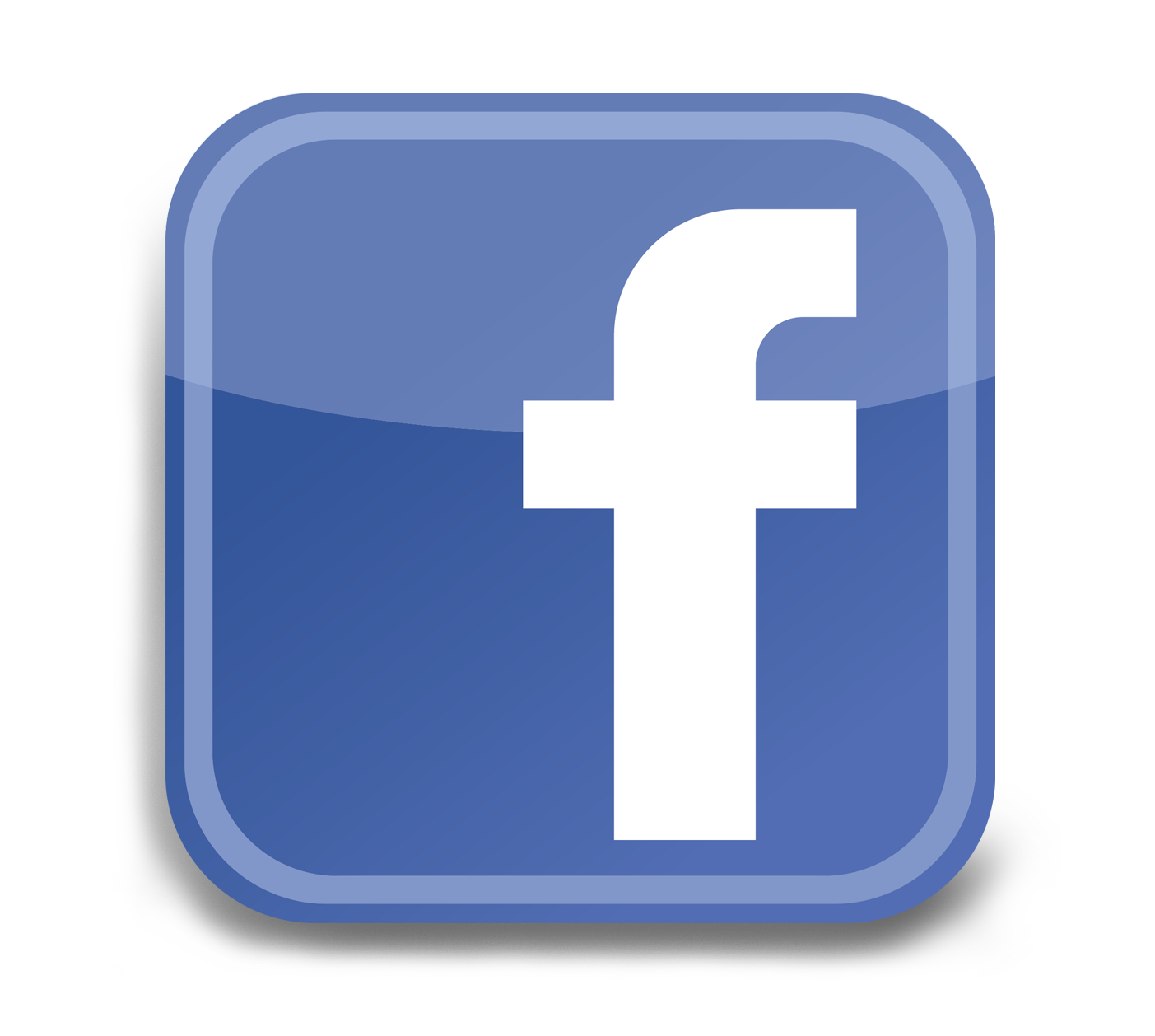 We are experiencing diffculities in serving more clients in your area at this time ,we would get back to you with your membership approval soon.
Meanwhile,you may ask any of you friend who is a Table Monks to send an invite, for an expedited approval a guest reference
upload your menu get your app