Vital Stats
Last Activity
:
10:26:54 | February 18 , 2019
Member Since
:
November 1 , 2018
Profile Information
Kathy Price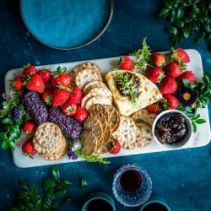 How do food bloggers make money?
No other love can replace the love for food in this world! food is no business for people it's an obsession for the enthusiasts. you don't need to be inspired to be a food entrepreneur. a true foodie carves his way through all hurdles as he loves to serve the customers with an outstanding experiences. before starting your food blog lets get started with some of the pros that it offers: you get an opportunity to be creative with your food style. it's simple and reasonable to begin. it's easy to monetize through advertisements, affiliate projects, and sponsorships. you can build a network around your restaurant. offline marketing channel too helps you to maximize your business. if you too are a food blogger, you must go through the following ways of making money out of your food content- make your own recipe book social media collaborations works exceptionally well and are an incredibly source of income works out well when you have a good social media presence. you can even work for various brands to create some of the magnificent content for the social media channels. food photography is highly popular across all categories of media nowadays. publishing a content worth recognition is what you can do besides the food blogs. these sort of brand affiliation may pay you loads of income yet they work great for a smashing head start of your venture. placing ads on blogs this is an extremely influential technique for generating an income specially for food bloggers. many of the food bloggers make a huge amount of money just by placing the ads on the blogs. while you have a blog page with a decent amount of traffic, the similar traffic can help you drive huge amount of sales through those ads that you've placed. when you have a lot of engagement on your blog, you can sign up with a network and make money instantly. a couple of food bloggers make even more than 3 lakhs a month, just by placing the ads on the websites. social media pages social media is a rising trend that has got into everyone's devices today. developing a food content and then promoting them on the social media channels is another way to get those social media pages viral among those food audience. the social media platforms provides remarkable possibilities as long as you remain consistent with yourself, your work and your followers. be a food stylist food styling is highly in demand as food photography is one of the most phenomenal ways of enticing people online. styling food over the websites and social media channels is no new to the business. why not offer these services to eateries and brands? many bloggers style and shoot pictures for many a brands or the menus for the dine out places around them. it works as an awesome source of income in light of the fact that, each and every organization and restaurant need to get their items and their food styled and shot, either for their sites or their social media page. conclusion as per the studies, food content comes under one of the most satisfying contents online. people love to follow a food blog or a food page online. the online marketing channels have helped brands to reach their audiences resulting in driving a high number of engagements and traffic. monetizing through a food channel can drive high sales volume and even high engagements on the trending social media channels. listed above are some of the profitable ways of earning online if you have a food website or a social media page for food.
Nov 05,2018

0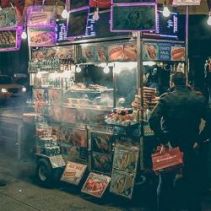 Top 3 places for mouth-watering street food in delhi
One cannot sleep well, love well, work well if one has not dined well. ever wondered why we work day and night? to earn, right? and the reason why we earn is to feed ourselves. food is an element that binds us together. so always remember, if food is the reason, why you've worked till late in the office or sacrificed your holidays, then do not miss even a single chance to cherish your moments with some appetizing and finger licking noshes in delhi. the streets of delhi is where most of the crowd loves to hang out. while you're in a place like delhi, you breathe food all around. all you food junkies, get ready to smell the feel the relishing pinch of spices all around your palate. if you are a tourist to india, you guys should give a try to taste the luscious food around you. here is the list of some luscious and palatable street food in delhi rajinder da dhaba/rdx despite the fact that the place is somewhat expensive when compared with different other food joints, it is absolutely worth. the ultimate taste and quality of the food are what justifies the prices. rajinder da dhaba is a well known hang-out place for all the chicken addicts in delhi. alongside that, the dhaba is the hub for delhi's nightlife as it offers food till midnight. doesn't matter what you like to order today, you'll always get what's the best version of what you've visualized. you can choose to stand and have your snack or the sit and have one. they even have a self-service option, for which you need to put in your request at the counter. in spite of the fact that they have nominal prices, it would be economical to visit the outlet in groups to make it in your financial plan. cost: ?800 for two nearest metro station: ina metro station find rdx: ab-14b, safdarjung enclave, opposite, safdarjung enclave, new delhi, delhi 110029 phone: 011 2610 0355 exceptional food: mutton korma and chicken kebabs opens: 5 pm to 12 am billu's hut- netaji subhash place for the freaks who like to relish cheese, mayo and saucy food, this place is best for them. billu's hut is acclaimed for its chinese and all kinds of junk food that you can think of in delhi. despite the fact that, the joint does not have any place to sit down, the place still looks overcrowded because of its enticing heavenly taste. likewise, the most applaudable thing is the prompt service apart from the cost and quality standards. cost: ?350 for two nearest metro station: nsp netaji subhash place find billu's hut: g-28, aggarwal millenium tower, netaji subhash place, wazirpur, new delhi, delhi 560082 phone: 011 6565 4555 exceptional food: punjabi pasta and choco mud shake. opens: 11 am to 12 am karim's- jama masjid the old delhi, karim's is for true non-vegetarians. this food joint was started in 1913 and it invites chicken and mutton cuisines from all parts of the world. the superb taste of their mughlai and north indian food makes this restaurant, the 'lord of non-veg eateries' in delhi. not only the locals but foodies from all around the world admire the taste that karim's offer. this place is not meant for people with too much of health factor in mind as the food served here is purely rich in fats due to one of its main ingredient as ghee. cost: ?800 bucks for two nearest metro station: jama masjid find karim's: meena bazaar, jama masjid, chandni chowk, new delhi, delhi 110006 exceptional food: mutton korma and mutton burra opens: 11 am to 4 pm & 8 pm to 11:30 pm conclusion out of all freakout places in delhi, you'll hardly find a place with some decent taste for your palates. the above-mentioned eateries are some of the refined places to visit if you are a foodie by heart. if you're the one who knows how to relish the flavors from all the regions around you, then you must visit these restaurants in delhi.
Nov 05,2018

0
Authentication Failed
You are not authorized for this YouTube account. Please use same account for athorizing your channel as of Youtube Channel.

Thank You !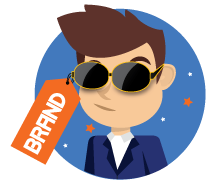 Thank You for Signing Up on YouTube Monetization.
Our Marketing Team will reach out to you soon with an 'easy to on-board' form.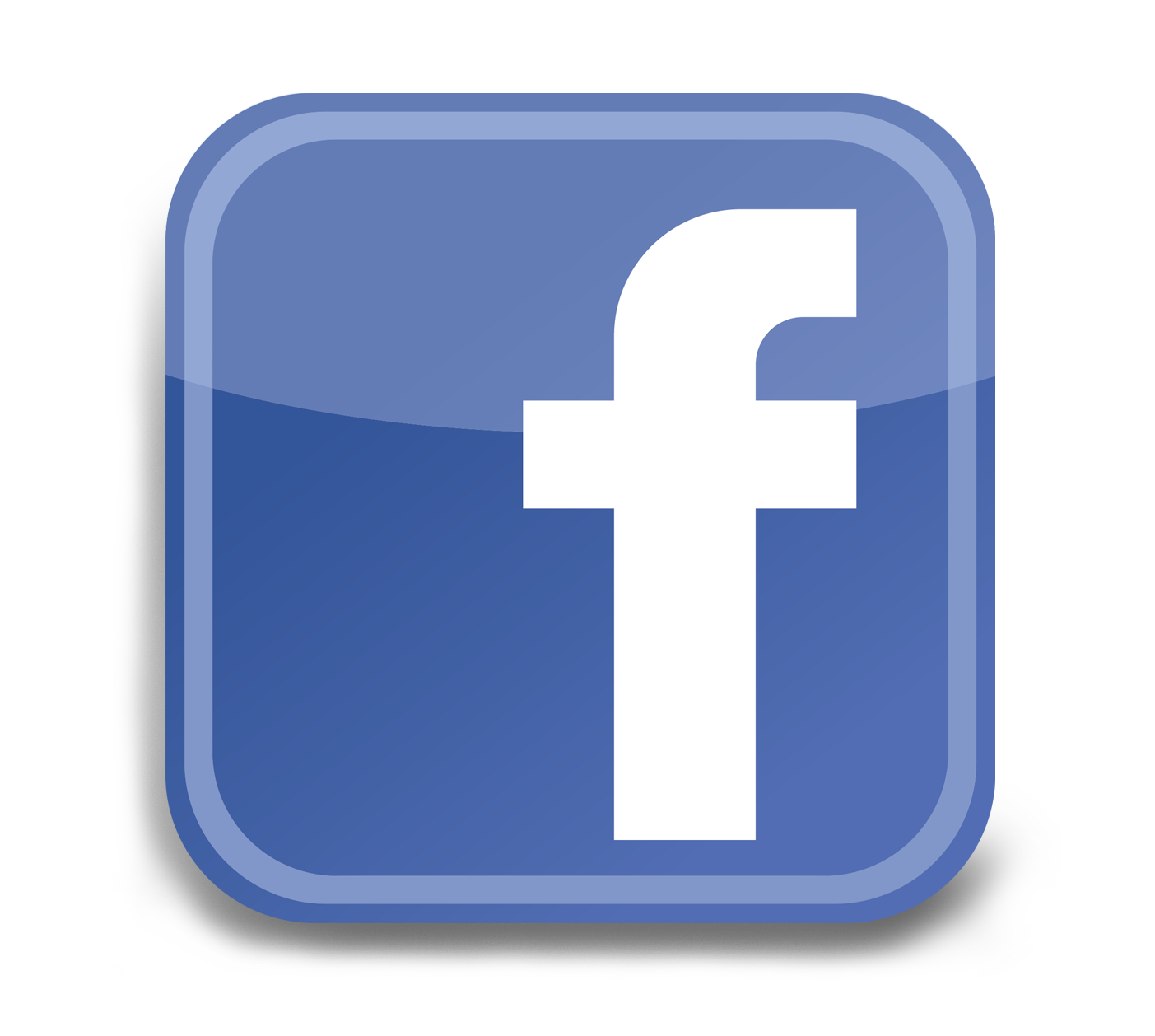 We are experiencing diffculities in serving more clients in your area at this time ,we would get back to you with your membership approval soon.
Meanwhile,you may ask any of you friend who is a Table Monks to send an invite, for an expedited approval a guest reference
upload your menu get your app